PLEASE READ COVID-19 UPDATE
We all at Rigby Golding are doing our best to provide an uninterrupted legal service to you in these unprecedented times.
Whilst observing the governments guidelines we are dealing with most matters on the telephone, by email or by post.
Should your matter be disrupted by circumstances outside our control we will let you know.
We thank you for your co-operation and understanding.
Since 2007 the Partners of Rigby Golding and Horne & Engall & Freeman have merged together to form Horne Engall & Freeman LLP
Welcome to our website
Rigby Golding are Solicitors and Notaries Public in Sunbury-on-Thames, Middlesex. We are a traditional firm with a modern approach. We aim to provide our clients with a service that is:
Personal - You will always have direct contact with the lawyer handling your case.
High Quality - We aim to offer the highest levels of friendly and efficient service available.
Affordable - We do not claim to be the cheapest, but we aim to offer the best value for money.

Spotlight on Residential Conveyancing
Move house with us and you'll be in good hands. We use the latest technology to streamline the conveyancing process and help eliminate bottlenecks. We keep you informed every step of the way and there will always be someone available to talk to. We will see you to answer all your questions before contracts are exchanged. Our local knowledge gives you peace of mind when buying a new house.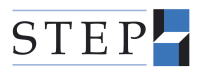 We Are Local Experts in Wills, Trusts, Probate and Inheritance Tax
Susan Webster, TEP, is a qualified Solicitor and Notary Public with over 30 years' experience. She is also a qualified member of the Society of Trust and Estate Practitioners, making her one of the most experienced and senior practitioners in the field of trusts and estates.

Egham Office
Rigby Golding now merged with Horne Engall and Freeman to form Horne Engall and Freeman LLP.  However our Egham office still specialises in Divorce, Family Law and Civil Litigation.  Please enquire at either office for further details

Rigby Golding – Telephone 01932 765741
Horne  Engall & Freeman – Telephone 01784 432292
You can find out our terms of business here